Looking for a great deal on books, CDs, DVDs, and magazines? Visit our book sale today. New items arrive daily!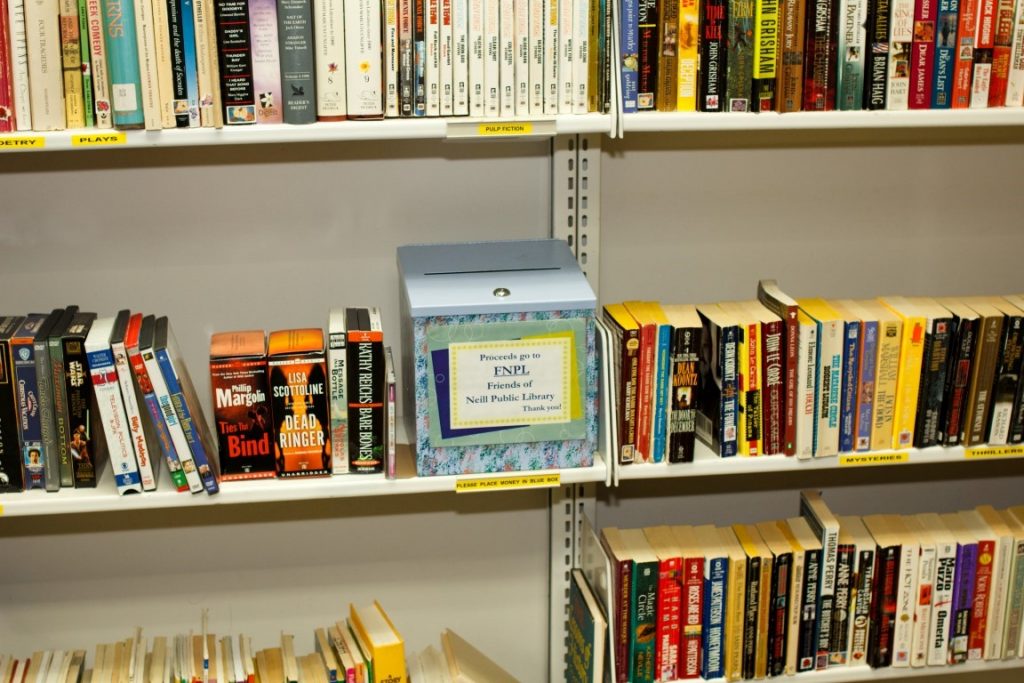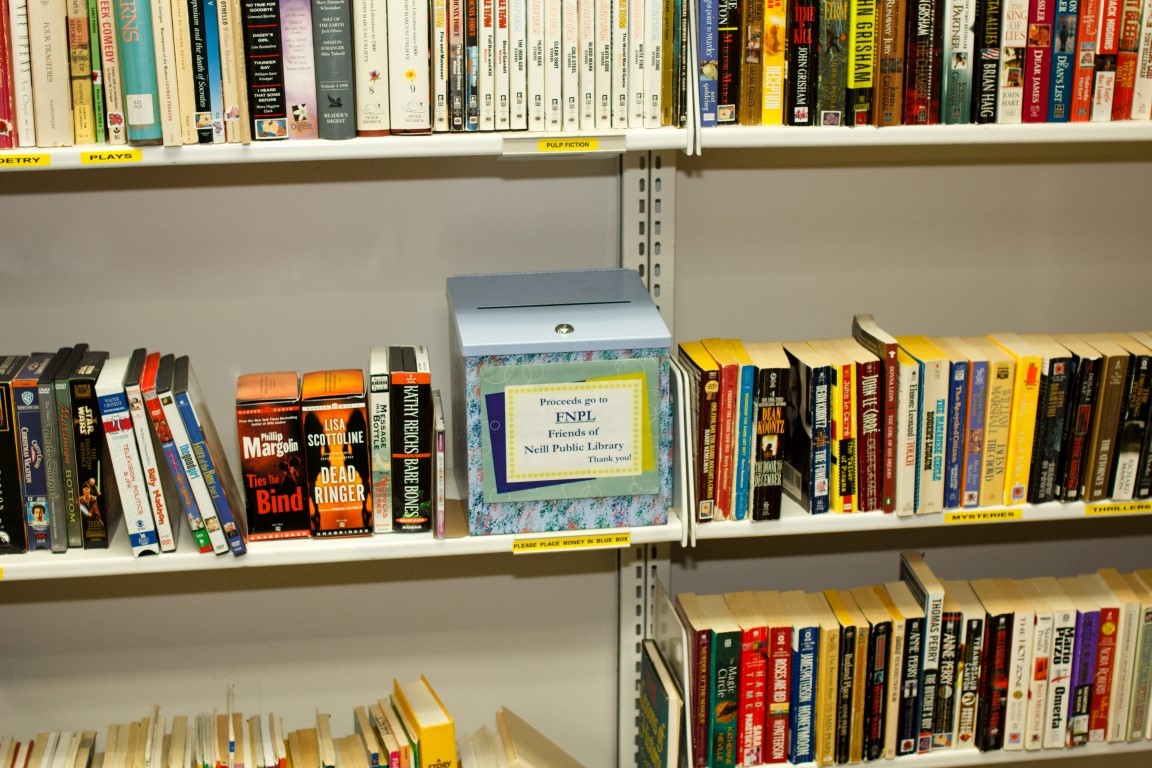 The FNPL book sale is in the hallway between the main library and Hecht Meeting Room. Items are available during open library hours.
Suggested donations:
Hardcover books $1
Paperback books $.50
Children's books $.25
DVDs and CDs $1
VHS and audio tapes $.25
Special items as marked
Magazines are free!
Watch for special sales. Follow us on Facebook for updates!
Do you have books and DVDs that have outlived their useful life in your home? Donate them to the library.
Are you interested in volunteering? We welcome book sale volunteers who are available one day per week to sort and shelve books in our book sale area. A background check is required for all volunteers. Contact us by email for more information.
Youth age 16 and older who have completed a background check and any required training may serve as volunteers. Adult volunteers may have children under 16 accompany them provided minors remain under adult supervision at all times.